Get ready for the upcoming elections.
It's a fight we have to win.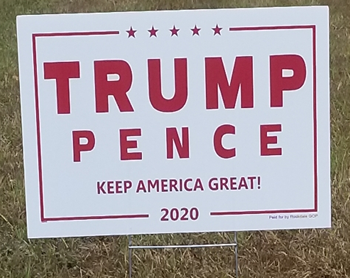 Put a Yard sign in your yard or place of business to show your support.
Buy one or two for your neighbors.
Once we receive your order we will deliver the signs and even put them up for you.
The money donated will help your local party grow and make our presence felt.