The monthly meeting was very well attended.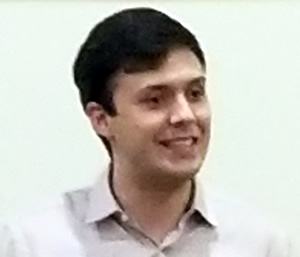 Joe Proenza who is the Political Director for the Georgia Republican Party was there to bring everyone up to date on what is going on behind the scenes. Updates on Trumps rallies were especially interesting. To get into a Rally you have to get a ticket online and provide information about yourself. From this data it can be shpwn that 25% of the folk attending Trump Raliies are Democrats and Independents. Quite an interesting statistic.
In addition a typical rally that can seat 20,000 people typically has 172,000 people applying for tickets on-line.
Joe Porenza can be contacted at joe@gagop.com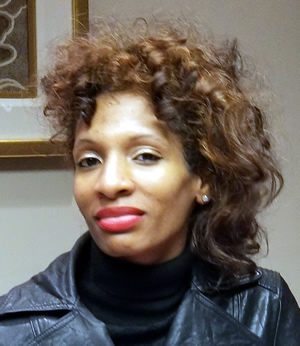 Takosha Swan is moving on up!
Takosha Swan has been invited to the White house by Donald Trump for The Black Entrepreneurs Summit on February 21, 2020 as part of Black History Month.
Visit to the State Capital
Larry Cox has arranged a visit to to the State Capital on February 26th, 2020.
You will get to see how the legislature works up close and personal and have a photo opportunity with Governor Brian Kemp.
If you would like to go contact Larry Cox at lcox19640@aol.com or text him at 678-524-6159
Welcome New Members
We welcome 3 New Members this month
Trump Yard Signs.
We now have Trump Election Signs available for a donation of $10.00. Buy more than one and get a Discount.
The more you buy, the less you pay per sign. Click on Trump Signs on the Menu Bar above or click HERE.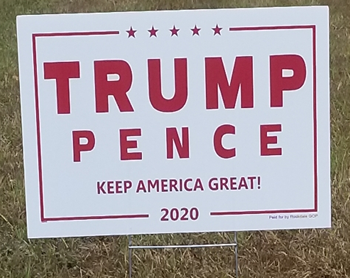 Johsie Cruz was there and in top form. She was passionate and enthusiastic and got the room fired up.
Welcome back Josie. Always a delight.
Josie is a LEGAL immigrant from Venezuela that has experienced Socialism up close and personal. She is running against Hank Johnson and needs our support.
Go to Johsie's website at:
or contact her at:
The Political Season
We are entering the political season so there is a lot going on. Click HERE to see when and where events you should know about are.
Monthly Meetings
Our regular monthly meetings are held on the first Thursday of each month at Amici's Restaurant, 1805 Parker Rd SE,Conyers, GA 30094. The doors will open at 6pm and the meeting starts at 6:30pm.
Everyone is welcome. Come and meet your neighbors and find out what is happening in our county and state
Gun Raffle.
The Gun Raffle drawn at the end of the last day of the Cherry Blossom Festival at the Horse Park.
The Cherry Blossom Festival will be on March the 21st and 22nd.
Tickets will go on sale on-line on March 1st and will be available at the GOP Booth at the Festival.
There will be two firearms being raffled. Watch this space for details.
Membership Dues
To make the administration of membership dues easier to remember, dues will be due on March 1st of every year.
You will soon be receiving notifications for dues.
You can pay on-line HERE or you can mail a check to:
Rockdale County GOP
PO Box 81655
Conyers GA 30013-9422
Membership levels and fees can be viewed HERE. If you wish to become a member you can fill out your membership application HERE
Please Support Our Corporate Sponsors. They Support Us. Return The Favor.