The August Meeting at Amici's was standing room only.
Joel Truss spoke on behalf of Johsie Cruz who is running against Hank Johnson.
Senator Strickland gave us the background on getting House Bill 1102 passed. This is a Non-Partisan allowing the citizens of Rockdale County a vote on where some of the money in our county goes.
Larry Cox found a section of the Georgia Constitution that allowed the citizens of a county to vote in a referendum.
Working with Representative Dale Rutledge in the House and Senator Brian Strickland in the Senate they were able to craft a bill written so that in the event there is a referendum that the majority vote Yes, it becomes county law.
Every Democrat in the house and senate voted against the bill.
What is Bill 1102?
The County collects a 1% Host tax. This tax is administered by the state who keep 1% of the money collected to cover administration costs. The balance is returned to the county.
This money is returned to property owners in the county in the form of a homestead exemption.
Over the years the Board of Commissioners have re-directed more and more of this money  into the general budget reducing the amount you, as a property owner, get in the way of a homestead exception.
For much more detail on the bill please go to therockdalevoter.com.
To get this as a referendum we need to collect at least 7,000 signatures. Please go to therockdalevoter.com where you will be able to download a signature form for you and your neighbors to sign. There are instruction there on where to send the signed form.
Executive Board Meeting.
Your Executive Board continues to meet every month in spite of Covid. If you want anything brought up at the board meeting, please contact one of the board members. Click on Officers on the menu above.
Monthly Meetings
We are having our monthly meetings on the First Thursday of every month.
You do not have to be a member of the party to attend, or even a Republican. 
Come and join us, there is always something interesting going on.
Corporate Memberships.
Due to businesses being impacted by Covid 19, the Rockdale GOP has reduced corporate memberships from $250.00 per annum to $35.00 per annum for 2020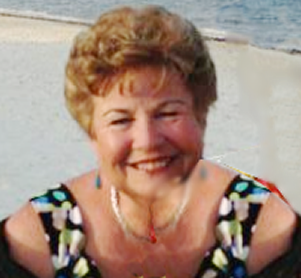 Eleanor Toppings Will represent the 4th district at the GOP nationsl Convention.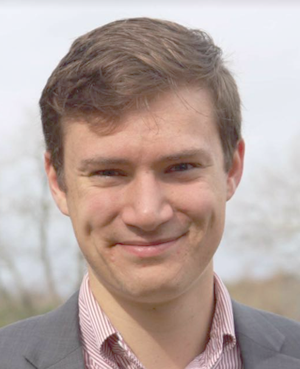 Sean Carpenter will act as an Alternate.
Tune In Every Sunday at Eight.
Larry Cox and Alex McDonald
Click https://facebook.com/thisweekinrockdale
The show will be hosted by Larry Cox and Alex McDonald.
The Guest speaker will be Senator Brian Strickland.
If you want information about Georgia's managing of Covid 19 or have questions – Don't miss tonight's show.
Trump Yard Signs.
We now have Trump Election Yard Signs available.
Click HERE to get your. There is no cost.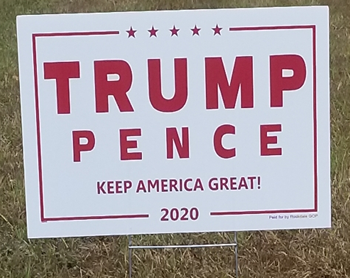 Johsie Cruz was there and in top form. She was passionate and enthusiastic and got the room fired up.
Welcome back Josie. Always a delight.
Josie is a LEGAL immigrant from Venezuela that has experienced Socialism up close and personal. She is running against Hank Johnson and needs our support.
Go to Johsie's website at:
or contact her at:
The Political Season
We are entering the political season so there is a lot going on. Click HERE to see when and where events you should know about are.
Monthly Meetings
Our regular monthly meetings are held on the first Thursday of each month at Amici's Restaurant, 1805 Parker Rd SE,Conyers, GA 30094. The doors will open at 6pm and the meeting starts at 6:30pm.
Everyone is welcome. Come and meet your neighbors and find out what is happening in our county and state
Membership Dues
To make the administration of membership dues easier to remember, dues will be due on March 1st of every year.
You will soon be receiving notifications for dues.
You can pay on-line HERE or you can mail a check to:
Rockdale County GOP
PO Box 81655
Conyers GA 30013-9422
Membership levels and fees can be viewed HERE. If you wish to become a member you can fill out your membership application HERE
Please Support Our Corporate Sponsors. They Support Us. Return The Favor.